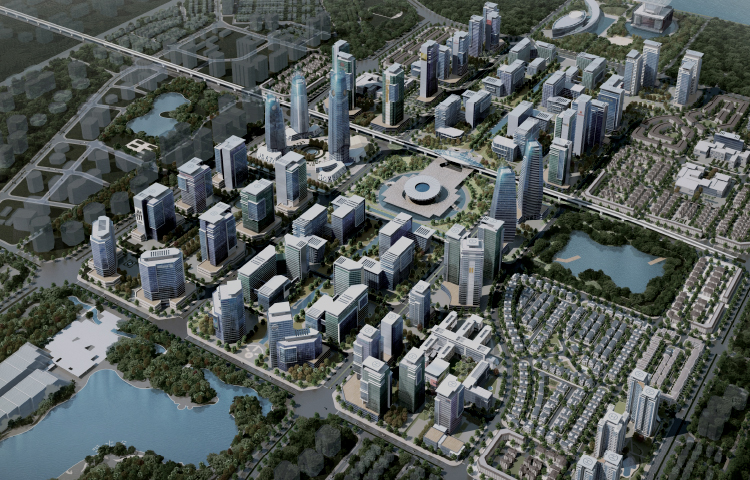 Star Lake City in Vietnam
Opening global opportunities through integrating planning, finance, and technology. Daewoo E&C is actively challenging into various development projects on the basis of construction, operation and management knowhow accumulated since its foundation and trustworthy financing capability.
Through well-structured business planning and detailed risk analysis and mitigation, we will engage in domestic and overseas energy, infrastructure, and urban development projects which are becoming larger and more complex.
By doing so, we will continue to diversify our revenue sources and keep the level of South Korea's construction services high in the world.

Energy

Daewoo E&C keeps proving itself in the areas of project development, financing and construction capabilities in the private energy sector both at home and abroad.
We will keep push ourselves to be a global energy developer in the private energy sector, which is globally growing significantly.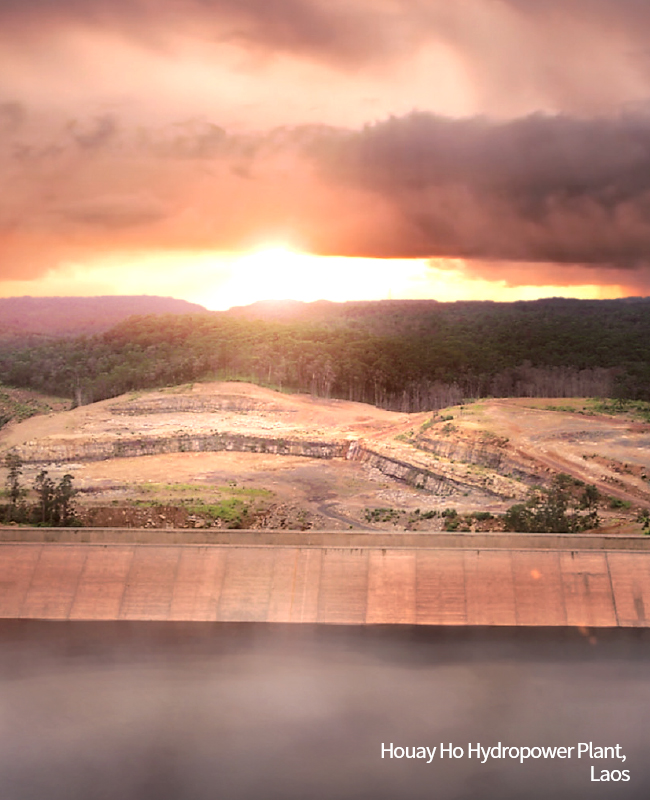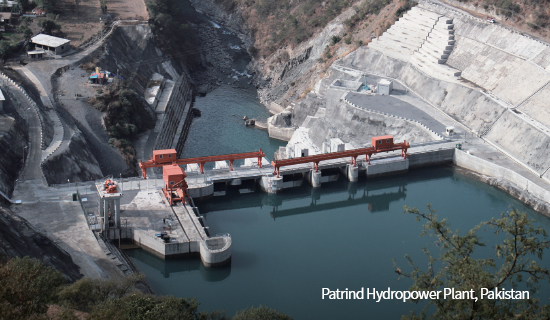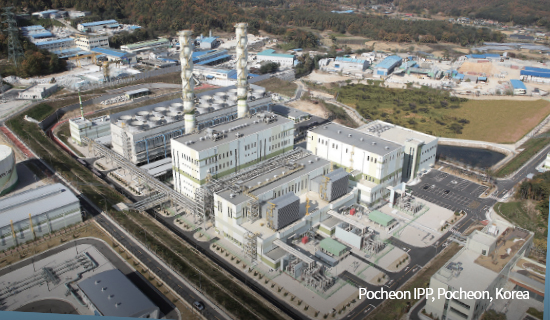 In 1994, Daewoo E&C had completed the Houay Ho Hydropower project in Laos, the first BOT (Build-Operate-Transfer) project implemented outside and proved its overseas project development and construction capabilities.
More recently, we developed, invested in and constructed the Pocheon Combined-Cycle Power Plant project in South Korea, which has been supplying reliable electric energy to metropolitan area since September 2017.
To expand our energy business area, we won a contract for a 47MW photovoltaic project, which had turned tangerine fields into solar energy production sites in Jeju Island in South Korea as.
Overseas, we have jointly invested with K-water and carried out construction work in the Patrind Hydropower Project in Pakistan, which became operational in November 2017.
Through these projects, we have not been only enhancing our business capabilities in energy sector, but also expanding our business area geographically.
Performance
Houay Ho Hydropower Plant, Laos

152MW, BOT scheme, main sponsor, EPC contractor Project cost: USD 240 million
Patrind Hydropower Plant, Pakistan

150MW, BOOT scheme, co-sponsor with K-water, EPC contractor Project cost: USD 436 million
Pocheon IPP, Pocheon, Korea

974MW combined-cycle power plant, co-sponsor with KDB infra, EPC contractor Project cost: USD 917.4 million[Exchange rate(USD/KRW, end of 2017): 1063.83]
Jeju Solar Power Plant, Jeju, Korea

47.515MW solar power plant, sponsor, EPC contractor Project cost: USD 64.2* million[Exchange rate(USD/KRW, end of 2017): 1063.83]

Infrastructure

Daewoo E&C is proud to have amassed a large portfolio of infrastructure projects in public-private partnership (PPP).
Beyond our extensive experience in delivering infrastructure PPP projects in South Korea - including roads, railways, and harbors - we will continue to expand our presence in the global PPP market.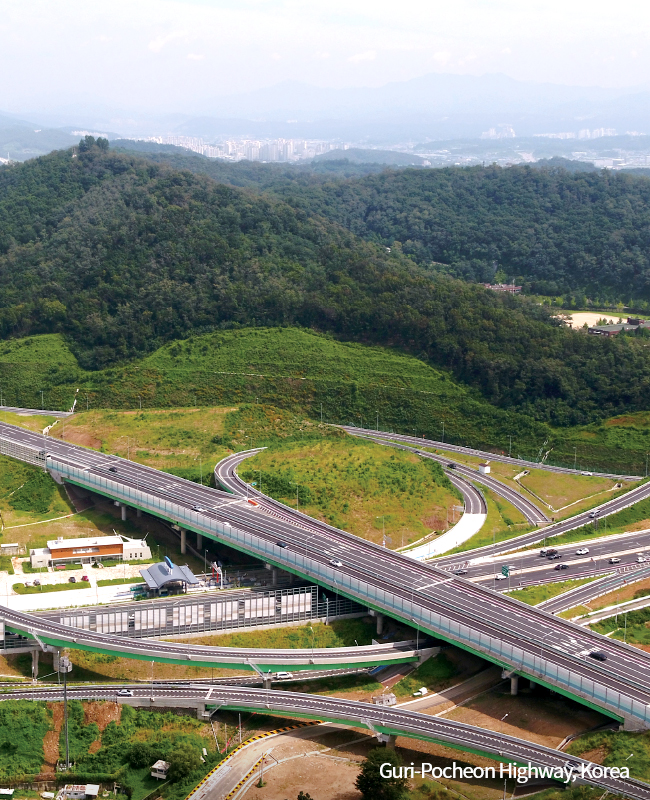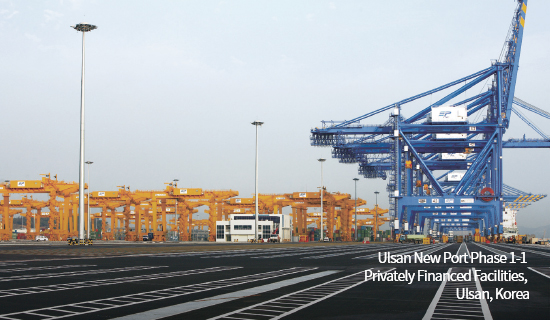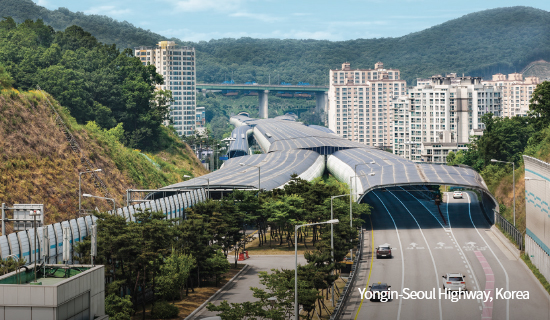 Daewoo E&C played a key role in carrying out the Geoga Daero project, from planning and finance through to construction and operation.
By constructing the first immersed tunnel in South Korea - the longest and deepest immersed tunnel in the world at that time - we proved our superior ability to undertake major infrastructure projects.
The sea link also reduced travel time between Busan and Geoje from 3 hours to 40 minutes and improved people's quality of life.
We also took part in the Yongin-Seoul Highway as lead manager and completed a 22.9km highway connecting Seoul with Yong-in city which contributed to sustainable development and the distribution of traffic demand in the southern part of the metropolitan area.
We contributed to the development of the Guri-Pocheon Highway, the Sosa-Wonsi Double-Track Railway and the Cheonmasan Tunnel and the Ulsan New Port in addition to other large-scale infrastructure PPP projects.
Performance
Guri-Pocheon Highway, Korea

50.6km, with 2-3 lanes each way Project cost: USD 1,607.4 million
Ulsan New Port Phase 1-1 Privately Financed Facilities, Ulsan, Korea

2-wire container pier, 2-wire multipurpose pier, 2-wire ore pier Project cost: USD 243.7 million
Yongin-Seoul Highway, Korea

22.9km, with 2-3 lanes each way Project cost: USD 982.4 million
Geoga Bridge, Korea

8.2km (Busan - Geoje) Including 3.2km immersed tunnel Project cost: USD 1,864.1 million
Cheonmasan Tunnel, Korea

3.23km, with 2 lanes each way Project cost: USD 227.6 million
Sosa-Wonsi Double-Track Railway, Korea

22.3km main line, 2.257km access line, with 12 stations and 4 ancillary facilities Project cost: KRW 1,592.6 billion