R&D
Daewoo E&C opened the Daewoo E&C Institute of Construction Technology (DICT), the first research institute in South Korea's construction industry, in 1983. Since then, DICT has actively engaged in sector research that maximizes the company's design, construction and development capabilities. DICT is also carrying out large-scale national, future growth and other projects, contributing to the nation's overall construction technological prowess.
FUTURE DESIGNER OF TECHNOLOGY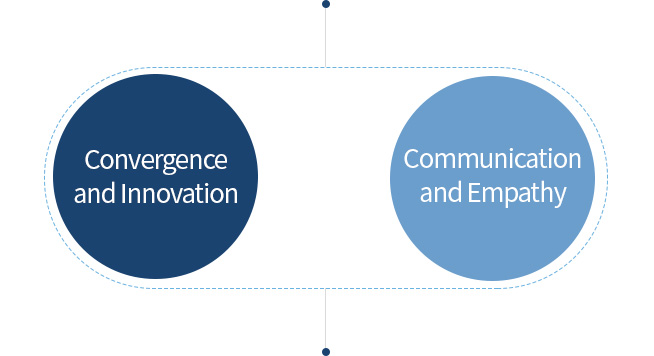 Convergence and Innovation

Communication and Empathy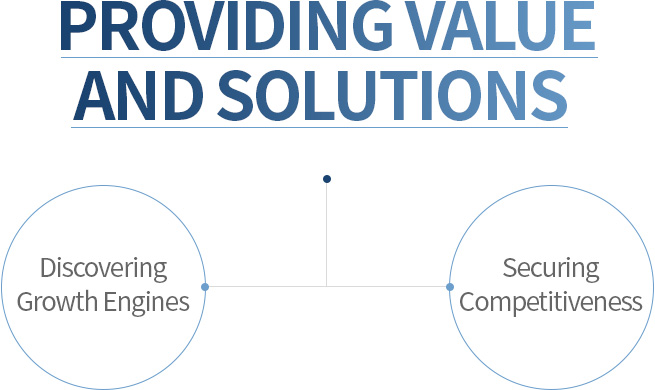 CONVERGENCE
Daewoo E&C is catalyzing the rapid advancement of the "Digital Transformation" of the construction industry by combining key technologies of the Fourth Industrial Revolution with proven construction technologies. Creating a roadmap for responding to the Fourth Industrial Revolution, we are focusing on discovering technologies that will adapt to new businesses through future market analysis.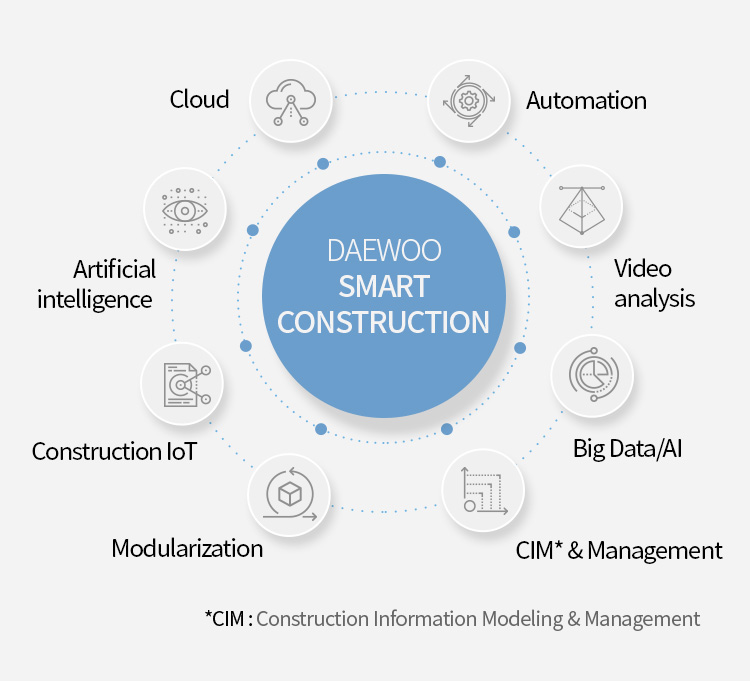 Daewoo Smart Construction (DSC) System
Daewoo E&C has created the DSC system, which integrates construction and ICT (Information and Communication Technology) into each phase of the planning, design, procurement, construction, and maintenance.
Drone Technology for Efficiency and Accuracy
Daewoo E&C began proactive research into using drones at construction sites, making us a forerunner in the use of this emerging technology. We focused on "construction surveying," which led to the application of patents for displacement measurement methods using drones and flat land creation methods. We have also produced advanced survey results that far exceed existing survey techniques by realizing 3D modeling of construction sites.
Pre-Construction
Pre-construction, or pre-con, is a technique employed at the initial project stage to simulate overall design, cost, process, quality, and other factors with the participation of the builders and engineers in charge of the actual construction.
SMART GREEN
Daewoo E&C is realizing people's dreams for a cleaner tomorrow. We are promoting the marriage of construction and nature through the development of technologies that maximize energy efficiency and enhance new and renewable energy.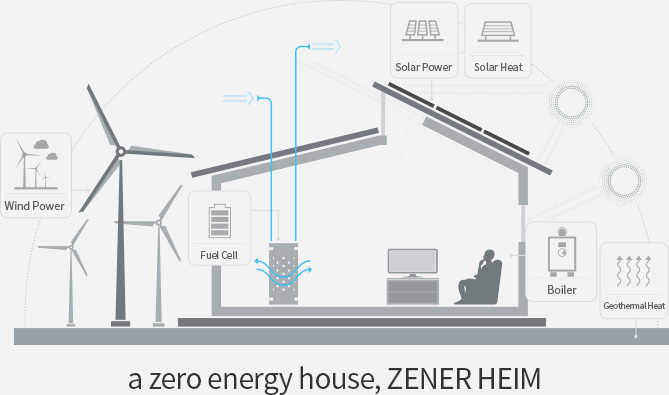 Wind Power

Fuel Cell

Solar Power, Solar Heat

Boiler

Geothermal Heat
Zero Energy House Technology
Daewoo E&C will realize the construction of a Zero Energy House, featuring 100% energy self-sufficiency by combining passive technology that minimizes a building's energy use with active technology that supplies energy.
Prefabricated Segmental CFT Bridge System
Developed by Daewoo E&C, the Prefabricated Segmental Concrete-Filled Tube (CFT) Bridge System manufactures CFT - a typical composite material - as standard modules that are then combined to assemble superstructures and substructures utilizing the prefabricated construction method specifically suited to the unique topographical conditions of the bridge.
Furthermore, the system is eco-friendly and economical, as onsite work time is minimized, thereby limiting overall construction timelines.
Carbon Capture and Utilization
The DECO2 (Daewoo Elimination of CO2) technology, developed by Daewoo E&C, the first of its kind in South Korea, captures CO2 emitted from industrial chimneys and uses it as a construction material while safely and permanently storing CO2.
Daewoo plans to respond further to climate change by linking GHG reduction and recycling with construction materials in the future.
PIONEER
Daewoo E&C is taking on limitless challenges, ranging from the deepest parts of the sea to the highest of altitudes. By developing technology to overcome extreme environments, we are discovering future resources, connecting spaces, and building urban landmarks.
Large-Capacity LNG Storage Tank Design and Construction Technology
Daewoo E&C is capable of independently designing, constructing, and inspecting storage tanks to store large amounts of LNG at extremely low temperatures.
LNG Storage Tank Design Technology
Tank and Piping Corrosion Protection Technology
Automatic Welding and Material Selection Technique
Optimum Nondestructive Inspection Technology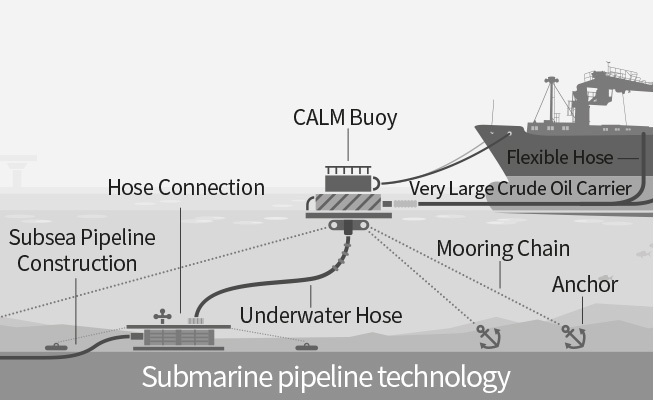 Subsea Pipeline Construction
Hose Connection
Underwater Hose
CALM BUOY
Mooring Chain
Anchor
Flexible Hose
Very Large Crude Oil Carrier
Submarine Pipeline
Subsea pipelines require robust designs and highly sophisticated, comprehensive engineering technologies to withstand waves, tidal currents, earthquakes, marine landslides, and other natural disasters. In 2016, Daewoo E&C independently developed South Korea's first submarine pipeline design technology, creating a basic technology that meets global standards.