Environmental Management
Harmony with nature comes first
Daewoo E&C aims to harmonize with nature.
This philosophy is embedded in Prugio, our leading brand.
We also try to implement eco-friendly environmental management enterprise-wide.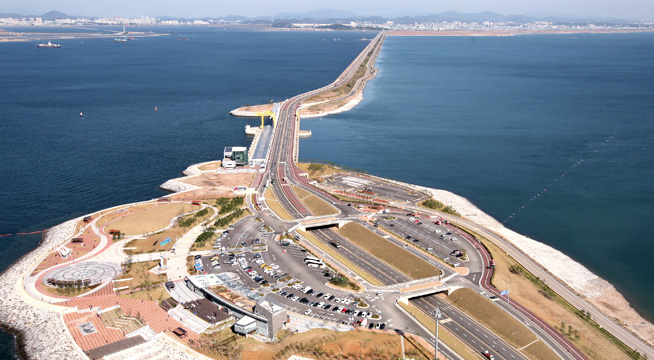 Think About the Future
We go through inspections to measure energy and greenhouse gas emissions every year to encourage all employees to participate in environmental management activities. Our effective and systematic educational and training programs enable employees to develop environmental management skills.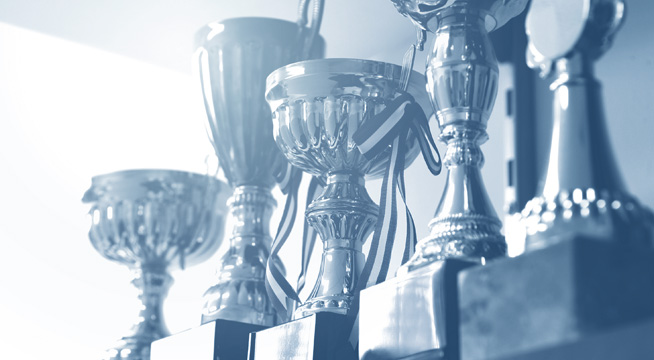 Certificates and Awards
Daewoo E&C acquired an ISO14001:2015 environmental management system certificate from BSI(British Standard Institution), and we have been recognized for our eco-friendly environmental contributions.
Environmental Management Policy
Based on the ISO 14001 environmental management system, Daewoo E&C complies with the management policy of establishing an 'autonomous prevention system' to achieve the goal of 'ZERO' major environmental violations.
Establishment of an Integrated Management and Response System for Company-wide Environmental Affairs
Enrichment of domestic on-site environmental system operation
Raising awareness of external environmental assessment
Greenhouse Gas Inventory
Greenhouse Gas emissions in the past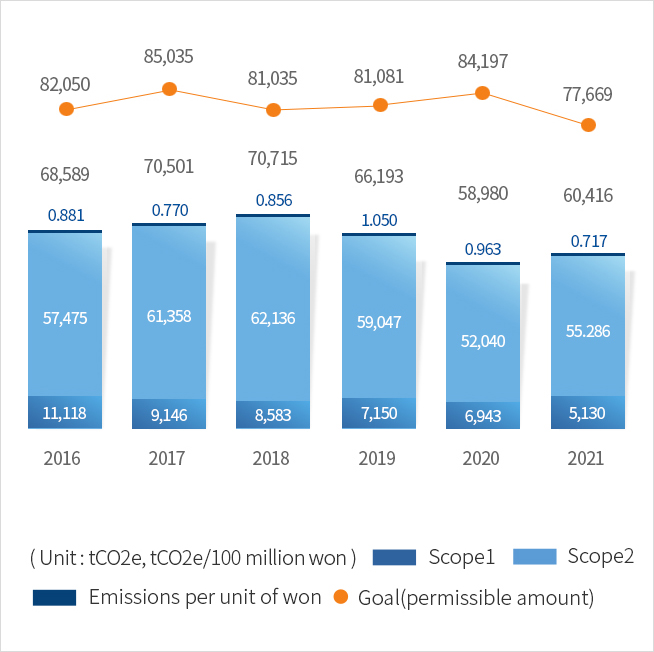 Greenhouse Gas emissions in the past

| | 2013 | 2014 | 2015 | 2016 | 2017 | 2018 |
| --- | --- | --- | --- | --- | --- | --- |
| Scope1 | 13,774 tCO2e | 11,188 tCO2e | 11,443 tCO2e | 10,985 tCO2e | 9,147 tCO2e | 8,839 tCO2e |
| Scope2 | 57,701 tCO2e | 52,043 tCO2e | 54,981 tCO2e | 57,475 tCO2e | 61,358 tCO2e | 55,852 tCO2e |
| Total | 71,475 tCO2e | 63,231 tCO2e | 66,424 tCO2e | 68,460 tCO2e | 70,505 tCO2e | 64,691 tCO2e |
Waste emissions and throughput
Recent three years waste emissions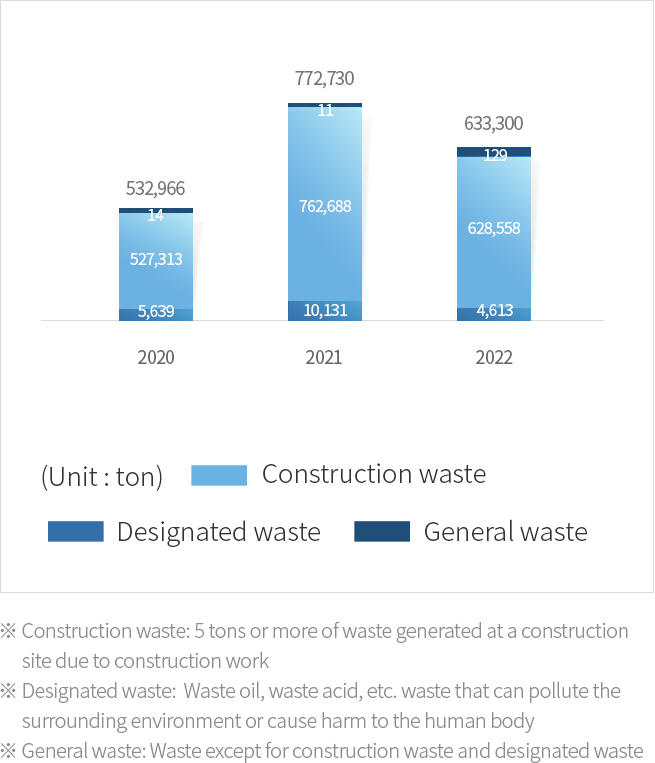 Recent three years waste throughput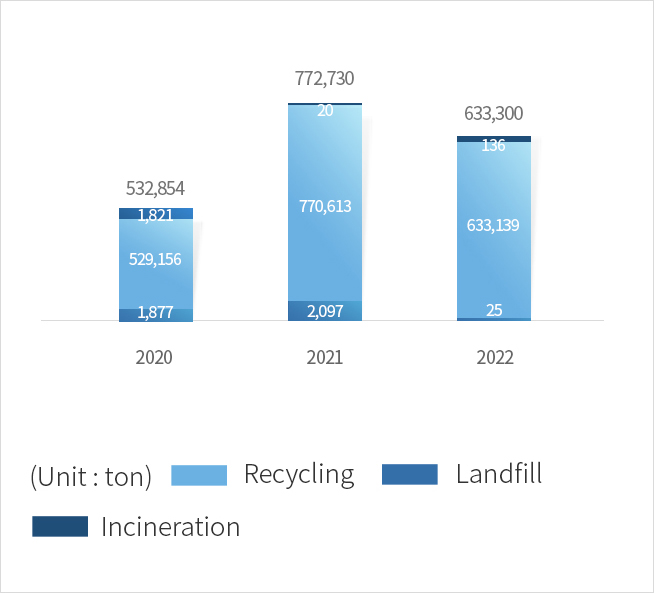 Raw materials and Sub-materials usage performance
Recent three years raw materials and sub-materials usage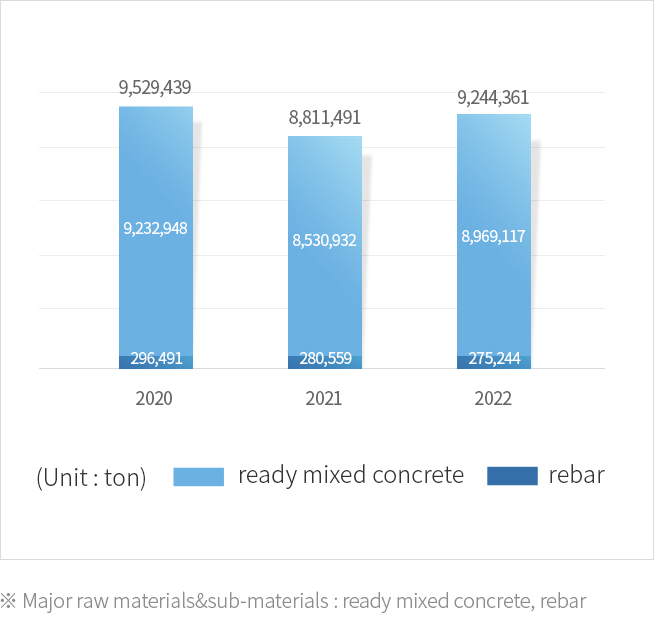 Recent three years recycled aggregate usage